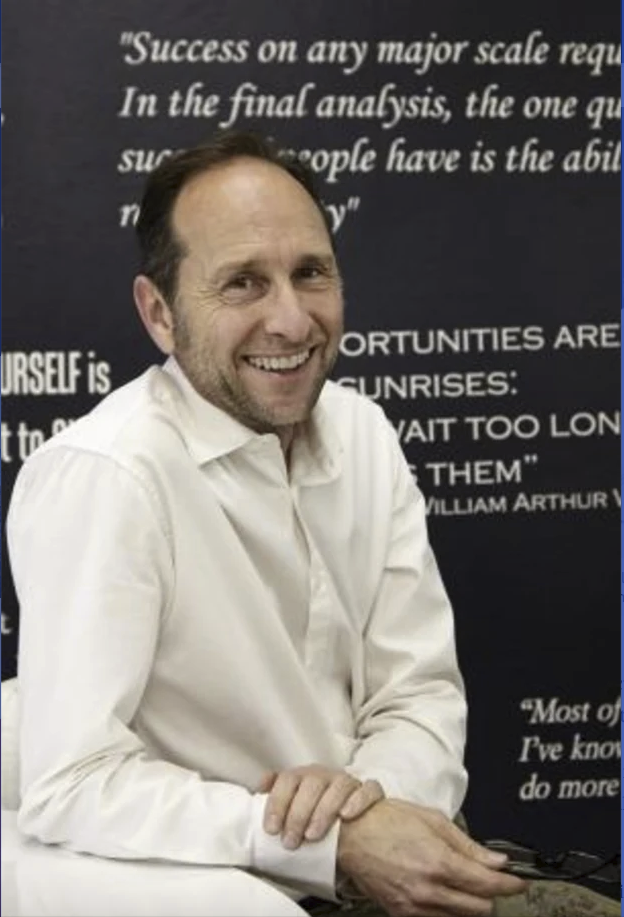 What a nice start into the new year: January 1st, 2015 Mister Wallpaper had been part of a story in "The Age" newspaper about the the home renovation boom in Australia.
Here is the link to the original article
This is the text of the article, written by Kate Jones:
Who are the winners from the home reno boom?
Home improvement has gripped Australia and for small businesses in the mix, the end of the boom years is nowhere in sight.
Experts say Australia's love affair with domestic makeovers shows no signs of slowing down.
House-proud Australians are expected to spend more than $30 billion on renovations in the three years to 2016-17, Housing Industry Association research shows.
The boom days of home renovation arguably kicked off with popular reality show The Block in 2003. It turned the great Australian dream of owning a home into something so much more: a quest to have the biggest and the best.
Small businesses – from architecture firms to appliance retailers – have come out the winners.
It's good news for solo operators such as Thomas Staiger, founder of Mister Wallpaper. Staiger, who moved from his home town of Munich to set up shop in Sydney, sells customised, removable wallpaper.
He says the product is light years away from the days of messy glue application and steam removal.
"I know the pain of traditional wallpaper," he says.
"I grew up in a home where all the walls were covered in wallpaper. My parents even put wallpaper on the TV.
"Now it's a lot more subtle; less is more."
Staiger spent nine months researching and developing his product before launching it two years ago. Made in Germany, the customised wallpaper can feature any image the buyer wants: personal photos, artwork or simple patterns.
What makes it a big seller for DIY decorators, particularly renters, is that it can be removed without damaging walls. Once the wallpaper is on the wall it can also slide, which eases the painstaking job of lining up images and patterns.
The nation's obsession with home beautification has reached a point where any renovator's dream – even the fussiest whim – can be accommodated.
This means niche businesses, including those catering to just a fraction of the home improvement market, are turning a healthy profit.
Juliet Rosser, director of Sydney art galleries PLATFORM72, has recently extended the business to include an in-home consultation service for home owners unsure where or how to install their artworks.
"People are really scared of making a mistake when it comes to art," she says.
"They figure out how to buy the right sofa, the right rug and light, but with art, so much more money can be involved."
PLATFORM72 works with about five to 10 clients a week with each service costing between $300 and $6000, depending on the circumstances.
For those who have completed their renovations, art is the icing on the cake, Rosser says.
"People's houses are looking really beautiful and putting art in is the next step," she says.
"Art is really unique, so while it might be really easy to go to Freedom and buy a rug, people are more hesitant when it comes to art."
Home improvement television shows, magazines and the popularity of social media tools Pinterest and Instagram have helped propel the renovation and interior decorating markets, Rosser says.
"I have clients who tell me their kids do room reveals for them," she says.
Other companies riding high on the home renovation wave have capitalised on modernising traditional techniques.
Melbourne couple Hugh and Elli Thyer produce kitchen and bathroom splashbacks made of acrylic, which, they say, are lighter, stronger and less expensive than glass.
"People are after a big wow factor; they want to make it look like they spent a lot of money and they don't want to muck around with grout now," Hugh says.
Before Hugh, an IT worker, and Elli, a quality and assurance officer, launched Innovative Splashbacks two years ago, they researched the DIY market and saw huge potential.
"You just had to look at the TV and see the number of renovation shows and know it's not going to end any time soon," Hugh said.
"The first thing people do when they move into a home is renovate.
"It's part keeping up with the Joneses and also about having a sense of adventure."
Read more: http://www.theage.com.au/small-business/trends/who-are-the-winners-from-the-home-reno-boom-20141118-11orut.html#ixzz3O8rWv4sJ