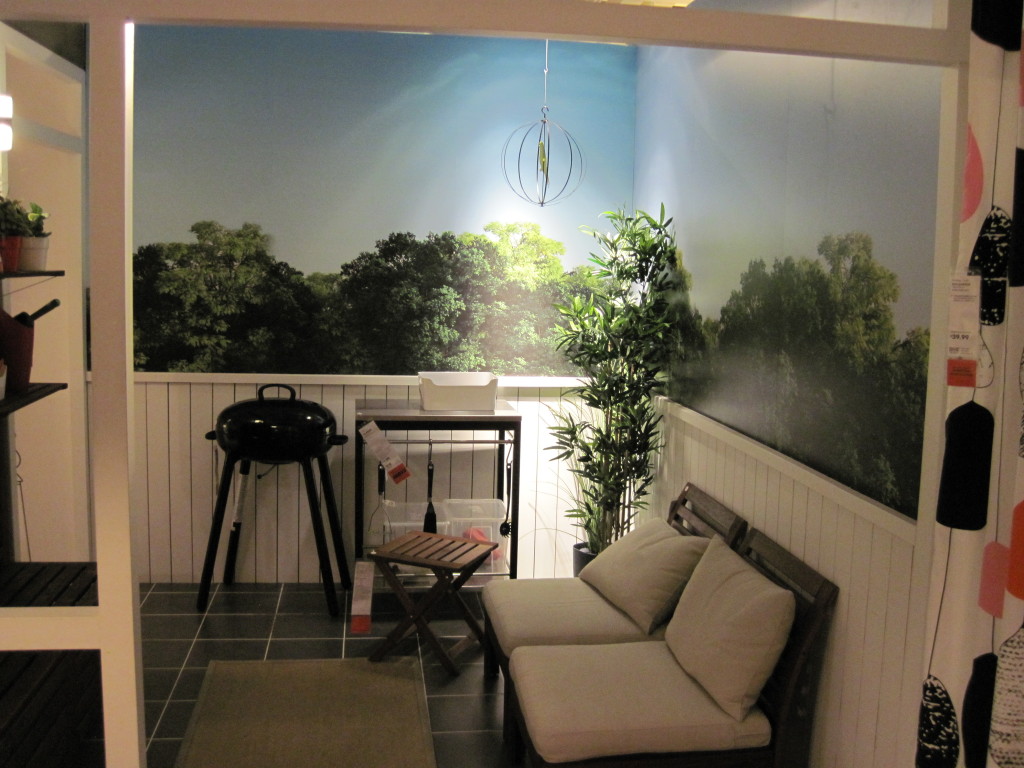 Running around at IKEA in Tempe (NSW) I was delighted to enjoy besides the traditional Kötbullar meat ball lunch also seeing quite a few custom printed wallpaper murals that were used to decorate various areas in the huge store..
While IKEA has used beforehand rather large prints on APVC or vinyl, they must have discovered, that custom printed wallpaper is much more pleasant to look at (nearly invisible joints) and does not smell or dismiss solvents. Having always very talented interior decorators and interior designers IKEA has created really great looking al fresco scenes to promote their products in the right environment.
Get inspired. Maybe you have a boring dining area, a terrible staff canteen in your office or a basement that nobody wants to spend more than 5 mins in. Brighten it up and bring the nature inside.