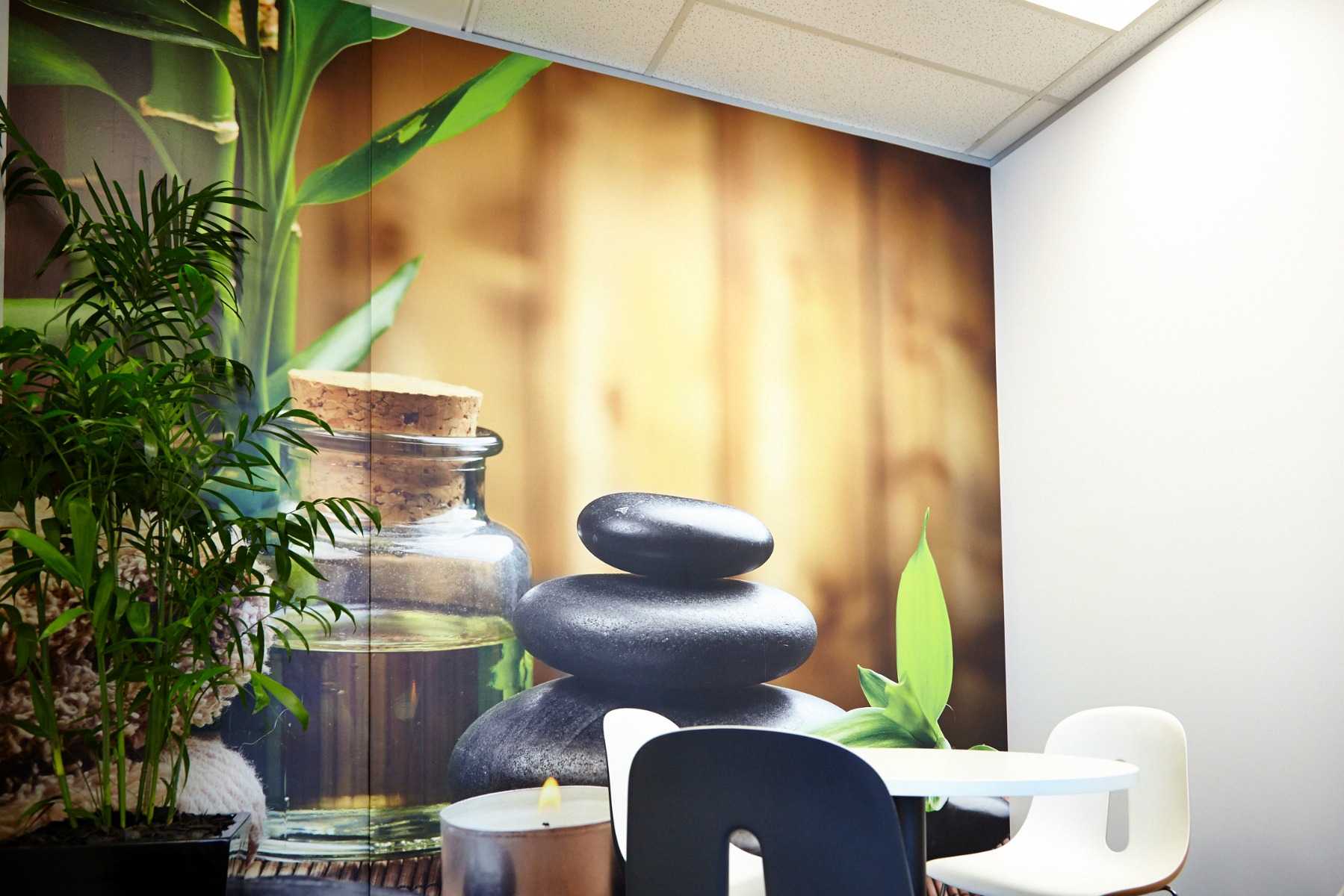 Frequent Asked Questions
What resolution do I need for my wallpaper mural?
Image resolution is is calculated in pixel width and pixel height. An image of a 12 Megapixel camera has approximately 4000 pixel (px) image width x 3000 px height: 4,000 x 3,000 = 12,000,000 or 12 MegaPixel.
As a rule of thumb, an image with a resolution of 4000 px wide and 3000 px high can be used to print a wallpaper mural that is 4000 mm wide and 3000 mm high. The camera, size of the camera sensor, the lens are also an important part in the final quality of the large-format print like a wallpaper mural.
Guarantee: We check every file you upload or you choose from the image library if the resolution is suitable for your wall size and print size. If we are in doubt, we will contact you before printing and discuss it with you.
Should I order the wallpaper larger than the wall dimensions?
Yes! We recommend to order the wallpaper 10 cm wider and higher than the wall dimemsions. This oversized print allows for some mismeasurement, ceilings that are not straight or floors that fall off a bit.
In case you want the wallpaper only for a section of the wall, then order the exact dimensions of the final print size.
If you want a print for a door, we recommed for this our self-adhesive wallpaper PhotoTex, then order the print 5 cm wieder and higher. Apply it overlapping on all sides then trim off with a sharp blade the material around the edges.
What turnaround time has Mister Wallpaper?
Mister Wallpaper prints only on demand. After your order, we check the the uploaded file (your own or from the image gallery) if the resolution is sufficient for a decent result.
PRO wallpaper and self-adhesive wallpaper will be printed and despatched within 5 - 7 business days!
Express printing is available for those last minute orders, this is a 3 day turnaround for an extra charge of $100.
DIY wallpaper - as printed in Germany, will be printed within 5 business days and international shipping take usually another 5 - 7 days.
EASY TO INSTALL
See in this short video how easy and fast the installation of the pre-pasted PRO Wallpaper can be. Installation instructions here
AND TO REMOVE
See in this short video how easy and fast the removal of the PRO Wallpaper can be.