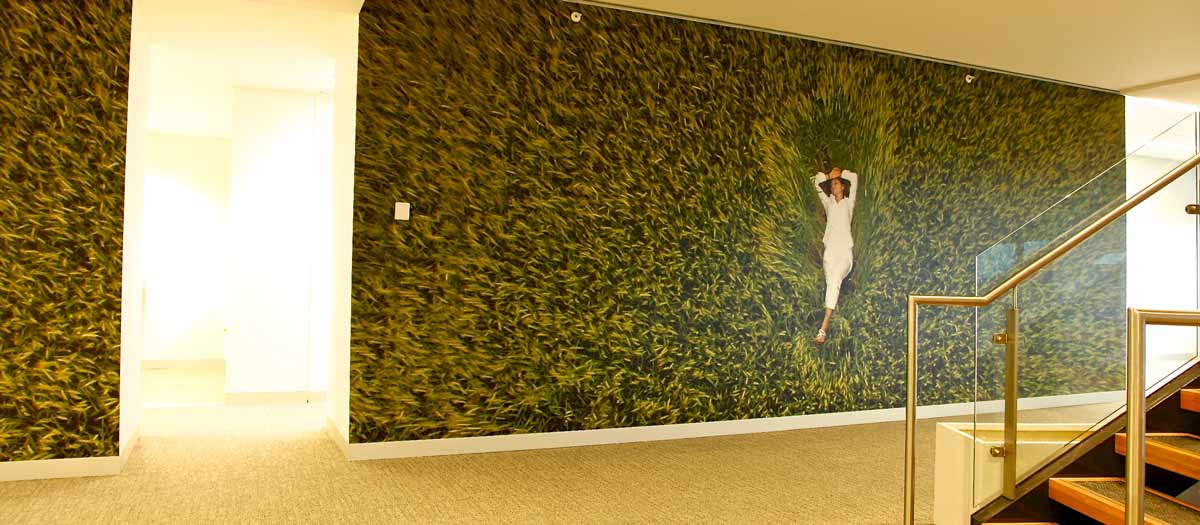 Your imagination is the only limit!
Welcome to Mister Wallpaper! Have you ever dreamt of creating your very own feature wall? Mister Wallpaper's photo wallpaper brings your ideas to life in a big way.
You might have your own image or you have found an image on one of the many image libraries. Just send us the image in an email, tell us the size of the wall and we send you a quote for the production and let you know if the image is suitable for the chosen size. Once you approval the layout and the price, we produce the wallpaper within a week and ship it to you.
Live your dream now!
Commercial Wallpaper: Offices, Retail, Hospitals and Hospitality
Mister Wallpaper has produced wallpaper for a wide variety of commercial space: hospitals, medical centres, shops and stores, small exclusive and large government offices, museums, restaurants and hotels, fairs and exhibitions - you name it.
If you consider creative wall coverings for a commercial space please contact us. We are happy to share our experience on this field. Mister Wallpaper can provide also other materials than wallpaper for wall covering, depending on the individual demand.
Click here for installation instructions
NEW: Custom maps on custom wallpaper available
Get your London map for your Australian home.
You are from Hobart and live in Sydney? Get your Tasmanian map for your Sydney living room.
Australians! Get a map of Australia on your wall, where Australia is the centre and not America or Europe? We print your map just on your demand.
Travellers of the world, you could have a wall sized world map wallpaper to track your trips. Spice them up with pinning photos and souvenirs on the wall.
Real estate agents? Get a map of your local area to show your customers the location of your objects. Please ask also for our self-adhesive wallpaper fabric as we can print your map on this fantastic removable material.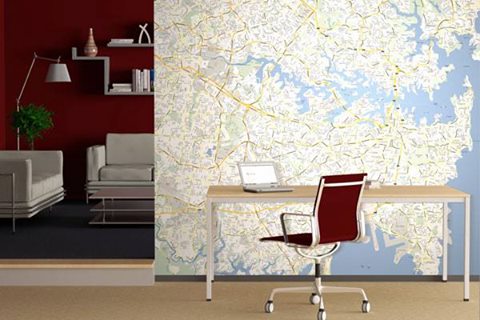 EASY TO INSTALL
See in this short video how easy and fast the installation of the pre-pasted PRO Wallpaper can be. Installation instructions here
AND TO REMOVE
See in this short video how easy and fast the removal of the PRO Wallpaper can be.
Please let us know if you have any questions
Just send an email or call Tom Wallpaper
0422 074 649